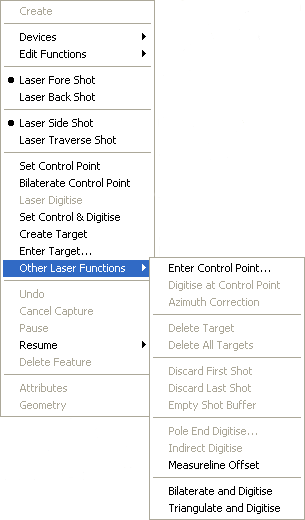 PocketGIS can be connected to a Laser Rangefinder or Total Station for data capture. You can also use the laser in conjunction with a GPS receiver.
Note: PocketGIS is a software application and is not supplied with a Laser Rangefinder
A variety of laser functions are provided which allow you to define your position and digitise points from laser offsets.
On screen feedback of laser input is given.