PocketGIS is supplied with PocketGIS Connection - a data exchange utility which handles the transfer of map data between PocketGIS and a variety of map data formats. This utility also allows you to define new data sets and create them in PocketGIS - these can subsequently be uploaded to a desktop computer.
PocketGIS Connection runs on Windows 2000, XP, Vista or later.
PocketGIS Connection will read map data and transfer it to PocketGIS on a mobile device. Similarly, data captured using PocketGIS may be transferred to a desktop computer and saved in any of the supported file formats. You have the option of saving an entire dataset from PocketGIS or just the changes (i.e. added, modified, or deleted data).
The formats currently supported are:
NTF
Shape (Arc/Info, ArcView)
MIF (MapInfo)
DXF
CSV
OS Mastermap
BMP
TIFF
ECW
PocketGIS Connection provides a graphical interface which allows you view and define the structure of your datasets.
You can define the dataset yourself or let PocketGIS Connection construct it automatically by analysing input map data files.
You can define the attributes which are associated with each feature, PocketGIS constructs attribute forms automatically from these definitions.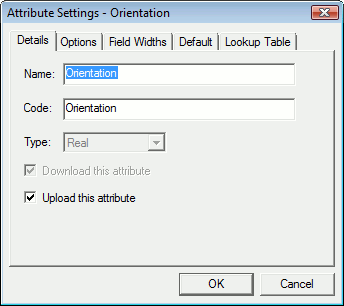 Facilities are also provided to define lookup tables of values (which provide lists of values for attribute editors), legends (which control how map data is displayed), and display schemes (which control the scale ranges at which map features are displayed).