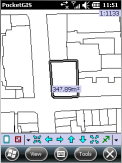 PocketGIS is a powerful mobile Geographical Information System (GIS) for field data capture which can display and edit map geometry and attributes. PocketGIS brings real GIS functionality to highly portable handheld devices which are lightweight, convenient and have a long battery life.
PocketGIS runs on Microsoft ® Windows ® Mobile 5/6, Pocket PC, Windows CE, Windows Vista, 7, 8 and 10. PocketGIS is also available for Android ®, Windows 10 and Windows 10 Mobile.
PocketGIS can be linked to a Global Positioning System (GPS) receiver for real time location tracking and data capture. The GPS position is projected to the chosen coordinate system in real time offering instant verification of survey results. PocketGIS can also be connected to a laser rangefinder and provides a comprehensive set of laser survey functions. Images from digital cameras can be easily associated with mapped features and the software can connect to a variety of measuring devices to log results directly into the map database.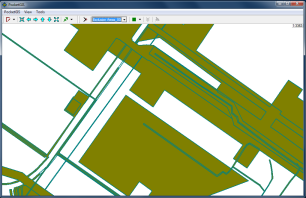 PocketGIS is supplied with a connection utility which handles the exchange of map data in a variety of popular GIS formats. This utility also allows you to construct new data set definitions with full control over attribute forms. Alternatively such definitions are constructed automatically from input map data files.
PocketGIS provides an external programming interface to the map database allowing it to be integrated with third party applications.
Ordnance Survey Mapping © Crown Copyright
Note: PocketGIS is a vertical market product primary aimed at commercial users. This means that it is much more than a moving map system and is not supplied with map data.